Book a call
We built training specifically for agencies…
Unlock the full potential of your digital agency. We understand the unique challenges and opportunities in the digital landscape, and have built training programmes to accelerate your growth journey.
Our semi-bespoke training is designed to empower you and your team with the skills, knowledge, and tools needed to thrive in the digital agency world.
Tailored Training for Every Stage…
Whether you're a budding digital agency or a seasoned leader, our training programs are tailored to meet your specific needs. We offer everything from 1:1 sessions to group workshops, all designed to help you build and motivate high-performing teams.
Training Partners
Check out the great training on offer by our partners.
Need your team to think more strategically? Have large clients that need a safe pair of hands?

Help your team become more strategic, more confident and more capable presenting and communicating to clients with the SEO MBA course on Executive Presence.

Start learning SEO or expand your SEO education by understanding every aspect of SEO in order to become or grow further as an SEO specialist with Learning SEO.

Get better results and keep your clients for longer by sending your teams on these courses.

Aimed at those starting their SEO journey, this course is designed to deliver an understanding across the key areas of SEO, from how Google works, site auditing, keyword research, and some advanced technical areas.

This course has an emphasis on using industry tools and applying the learnings so that you can cement your knowledge from each session. The culmination is creating a mindset that generates SEO success with a recognized certification when completed.

OMG members can get 10% of with the code 'C9023FAC'
download the (free) book
Omg's guide to mastering digital agency management
This book is your guide in times of need. Got something going on, find the most relevant section and turn to it for some help.
Find out more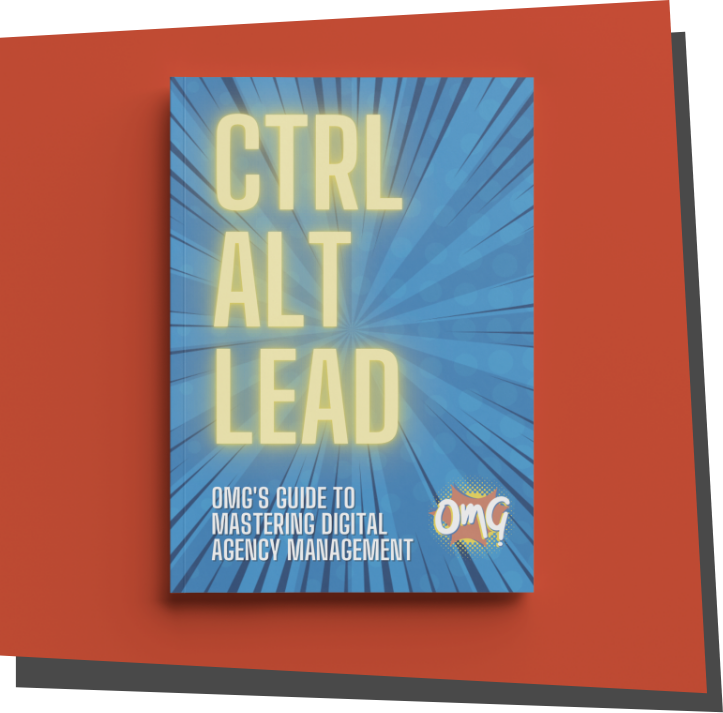 Do you want?
More Money. More Time. Less Stress. More Quickly.
Get the not-newsletter
Join the list and get something that most likely won't get annoying!