Commercial Insurance Broker to Digital Agencies…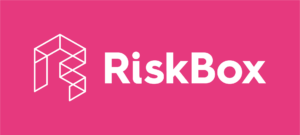 RiskBox is a commercial insurance broker intentionally focused on protecting agencies of all types.
Over the last 10 years we have developed a comprehensive understanding of how agencies work, the risks faced, and what the right insurance can do to support the journey from start up to sale.
The types of insurance we believe agencies should consider, depending on their activities, include the below:
Professional Indemnity
Cyber, Data and Cyber Crime
Employers, Public and Products Liability
Cover for Property, whether Office Contents, Computers or Production Equipment
Management Liability including Directors & Officers Liability
Mergers and Acquisitions Insurance
Insurance… boring right. We get that, we know you don't want to spend your valuable time talking or worrying about insurance. You'd much rather be doing the things you love and growing your agency.
Well, insurance is what we love here at Riskbox, we're passionate about protecting agencies of all shapes and sizes. Whatever your insurance challenge, we have a solution.
We provide bespoke, and affordable insurance packages to protect you against the various risks your agency faces.
You buy insurance for a reason, and that's to protect and reimburse you if and when a loss arises. Of course, we hope a claim never happens but if it does, we will be there every step of the way to help avoid trouble and get the best outcome for you.
We aim to remove the stressful distractions of policy admin, paperwork and legal jargon, making insurance less painful and giving you the power to focus on the best bits of your business.
For all OMG Members RiskBox are offering a free written review of your current insurance program which will highlight any potential exposures, as well as recommendations to solve those problems.